Home
About Kingfa
News
The thirdcultural sharing activity "Moving closer to Germany" was successfully held in the KINGFA
The thirdcultural sharing activity "Moving closer to Germany" was successfully held in the KINGFA
2018-06-05
The thirdcultural sharing activity "Moving closer to Germany" was successfully held in the KINGFA HQ at 18:00 PM on May 10th.In order to enhance the internalcommunication,help overseas employees tobetter integrate into the corporate culture. and broaden the staff's vision.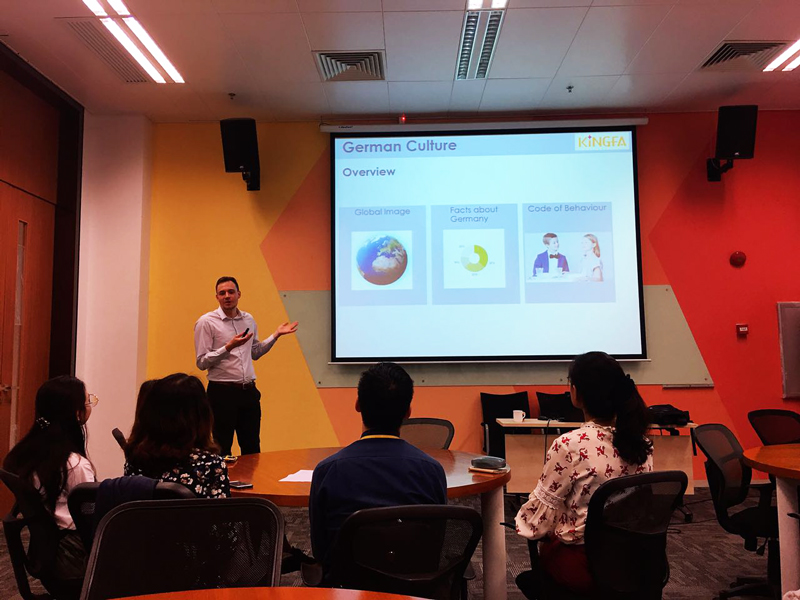 This activity invited 2 sales engineers from KINGFA Europe,Alexander Pusch and Thomas Barth, to share the German culture. Thomas presentsthe German culture with Germany's "global image", " Facts aboutGermany " and " Code of behaviour ".After the presentation, wenot only feel the classical Germany and modern Germany, also knows about theGerman's code of behaviour and the mentality, which laid a good foundation forus to communicate with our German colleagues in the future.
After the presentation, the participants ask questions actively,and expressed their curiosity about Germany, Thomas and Alexander alsogenerously Shared their ideas with us.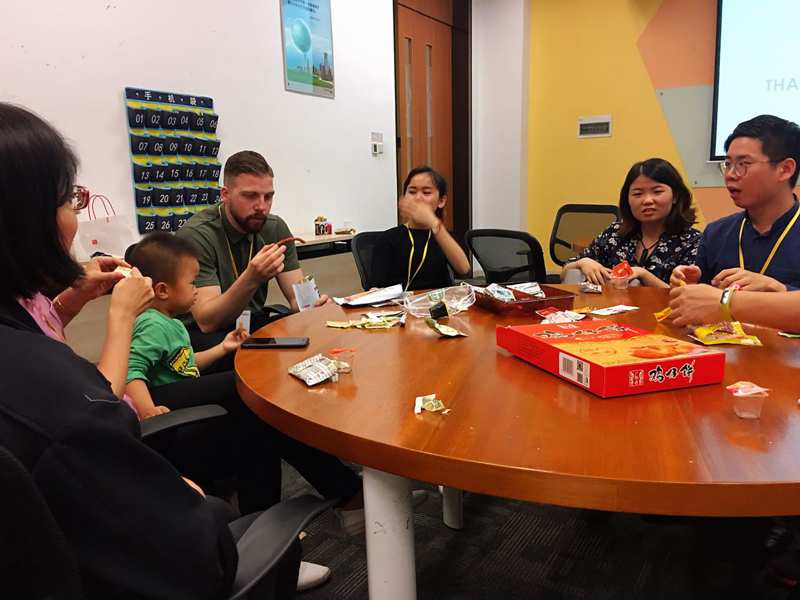 We prepared Chinese special snacks such aschicken biscuit, herbal jelly, spicy gluten and sour jujube, which were Sharedby Thomas, Alexander and the participants. Among the many snacks recommended bythe participants, Alexander's favorite food was spicy gluten. In the process ofenjoying snacks and chatting, the colleagues at HQ and abroad graduallydeepened their understanding, and the third cultural exchange activity endedsuccessfully.