Home
About Kingfa
News
Joint Laboratory of "Kingfa Medical-Academician Wang Yingjun" is established, Academician Wang Serves as the Chief Scientist of Kingfa Medical
Joint Laboratory of "Kingfa Medical-Academician Wang Yingjun" is established, Academician Wang Serves as the Chief Scientist of Kingfa Medical
2022-06-28
On June 23, Kingfa Sci. & Tech. and the team of Academician Wang Yingjun held a grand signing ceremony of the strategic agreement. Academician Wang Yingjun was officially hired as the Chief Scientist of Kingfa Medical and the Director of the Joint Laboratory of "Kingfa Medical-Academician Wang Yingjun".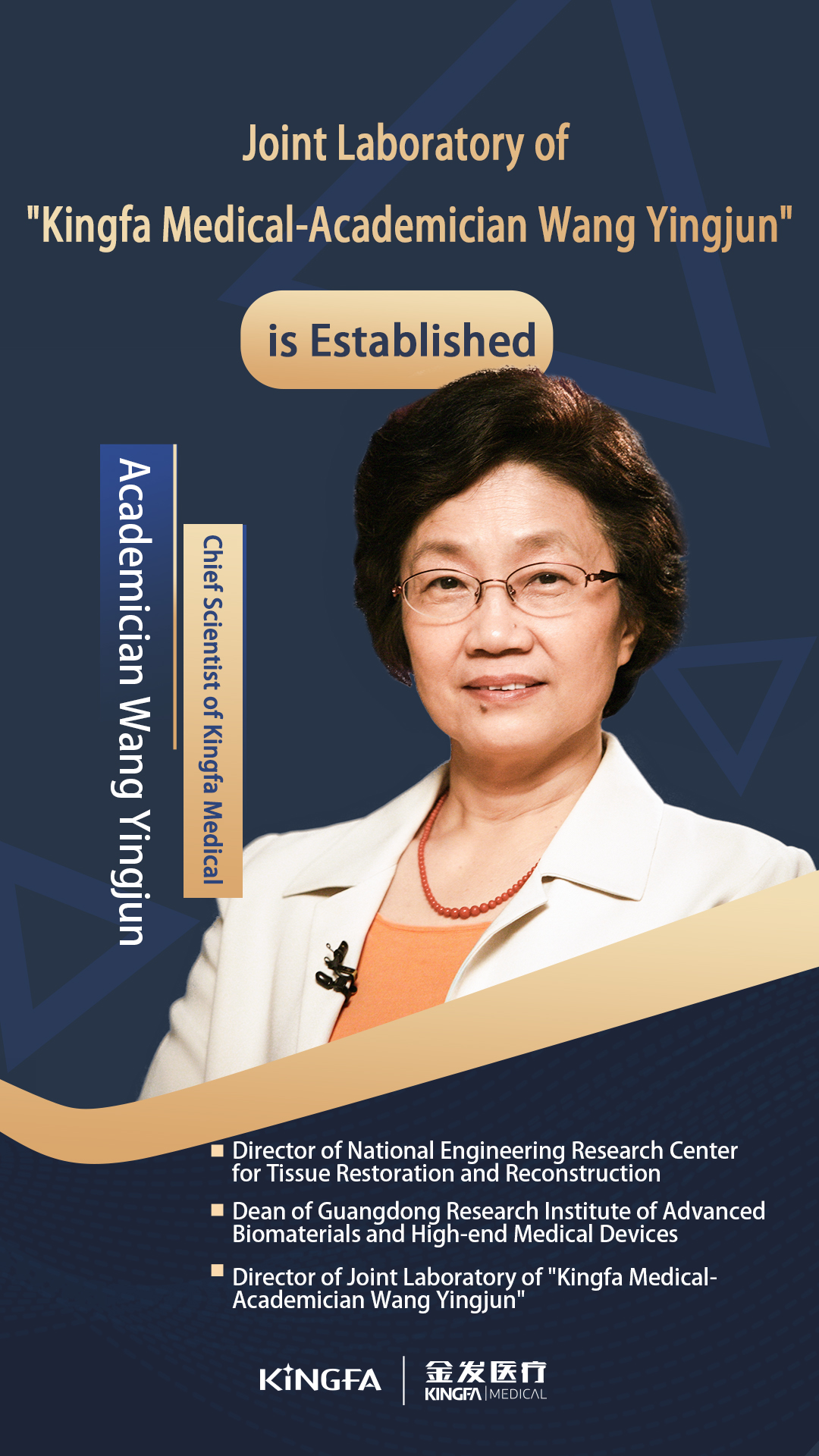 Academician Wang Yingjun and her team, Chairman Yuan Zhimin, General Manager Li Nanjing, Chief Strategy Officer Dr. Li Jianjun, General Manager of Technology Dr. Chen Pingxu, and General Manager of Kingfa Medical Ding Min, presented the meeting.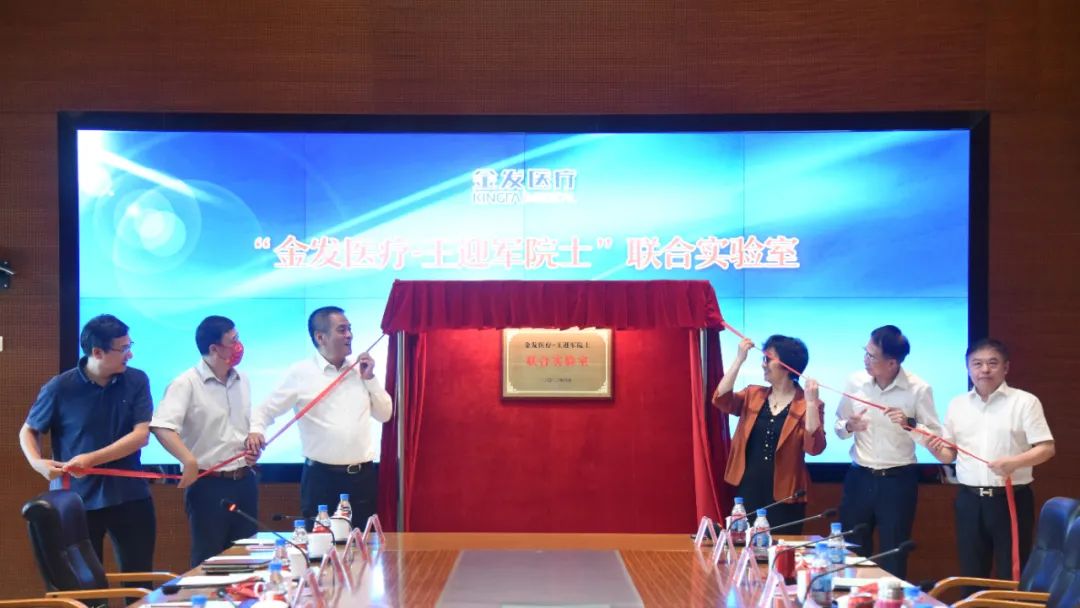 Academician Wang Yingjun's team is a top scientific research team in biomaterials and medical devices with outstanding original achievements in bone materials, dental materials, and blood purification materials, which are successfully engineered and widely used in clinical practice. The team has full-chain resources and overall capabilities in terms of medical devices R&D, high-tech achievement transformation, supervision, inspection and testing.
Kingfa Sci. & Tech. is a leading enterprise in advanced polymer materials in China. It has made great achievements in high performance, functional and eco-friendly polymer materials. With the leading capability in the engineering and industrialization of advanced material innovations, Kingfa has the largest domestic market share of modified materials, specialty engineering materials and thin film degradable materials.
After two years of rapid development, Kingfa's important strategic section, Kingfa Medical, has realized the layout of the entire industry chain including meltblown materials, high-performance masks, breathable membrane materials, protective clothing, and has completed the transformation from offering emergency supplies to developing an independent medical brand. The applications cover professional medical devices, industrial protection, and daily protection. Kingfa Medical increases its investment to proactively deploy the R&D and application of higher value-added consumables.
At the meeting, both parties expressed that this comprehensive strategic cooperation will give full play to their respective advantages to form complementary resources, strong alliances and system integration.
On the one hand, relying on the scientific research achievements, professional ability, industry status and resource integration capability of Academician Wang Yingjun's team in medical devices, Kingfa Medical will quickly enter the high-end medical devices industry, and improve its product competitiveness and industry status. On the other hand, with the help of Kingfa's technologies and marketing network, the cutting-edge and high-end research results of Academician Wang Yingjun's team will be timely applied to the clinic and market, so as to realize industrialization promptly.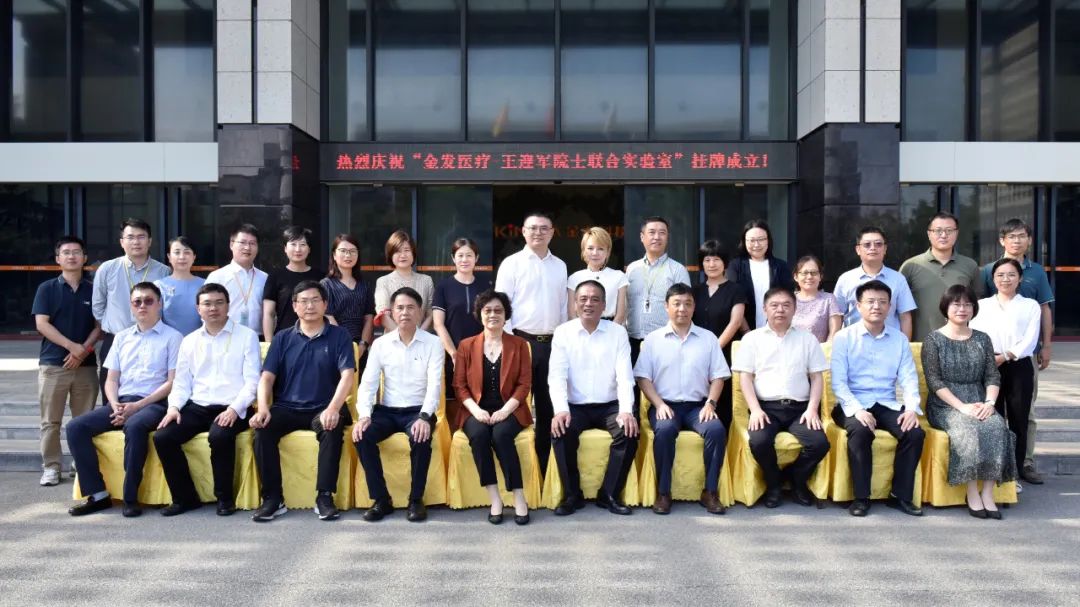 Kingfa Medical has continuously consolidated the R&D foundation of medical consumables and products, refined and strengthened the medical and healthcare product industry chain. In the future, with the establishment of the joint laboratory of "Kingfa Medical-Academician Wang Yingjun", Kingfa Medical will accelerate the research and industrialization of advanced biological materials and innovative medical devices, and quickly enter the high-end medical devices industry.