Home
About Kingfa
News
Consul General of France in Guangzhou, Mr. Sylvain Fourriere visited Kingfa Headquarter
Consul General of France in Guangzhou, Mr. Sylvain Fourriere visited Kingfa Headquarter
2023-02-15
On 6th February, Consul General of France in Guangzhou, Mr. Sylvain Fourriere visited Kingfa Headquarter, accompanied by Mr. Fabien Pacory, Member of Foreign Trade Commission of France and Vice Chairman of Chamber of Commerce and Industry of France in China (CCIFC).
Li Nanjing, General Manager of Kingfa, Wu Di, General Manager of Marketing, Nie Delin, Vice General Manager of Marketing received the visit.
General Manager Li Nanjing expressed his sincere welcome and heartfelt thanks to Consul General for his first visit, and made a brief introduction about Kingfa's overseas layout. Li said that as an advanced material enterprise, Kingfa is now vigorously promoting business layout in EU, meanwhile, sustainable low-carbon materials is one of our key development directions. In the future, Kingfa will continue to broaden application scenarios of sustainable materials. French enterprises have mature experience of recycling, high performance and carbon emission control in plastic industry. With the platform of the Consulate General of France in Guangzhou and CCIFC, Kingfa hopes to further communicate closely with famous French enterprises and technical experts to achieve new breakthroughs in sustainable materials.
Consul General Sylvain Fourriere said that over the years, China and France have carried out multi-disciplinary and multi-level cooperations. This visit has given us a deeper understanding of the main business and corporate culture of Kingfa. The Consulate General will organize a series of exchange and promotion activities to help more French enterprises to be acquainted with Kingfa, and encourage the cooperation between Chinese and French enterprises.
The two sides discussed cooperation possibilities in technological innovation, sustainable materials and hydrogen energy.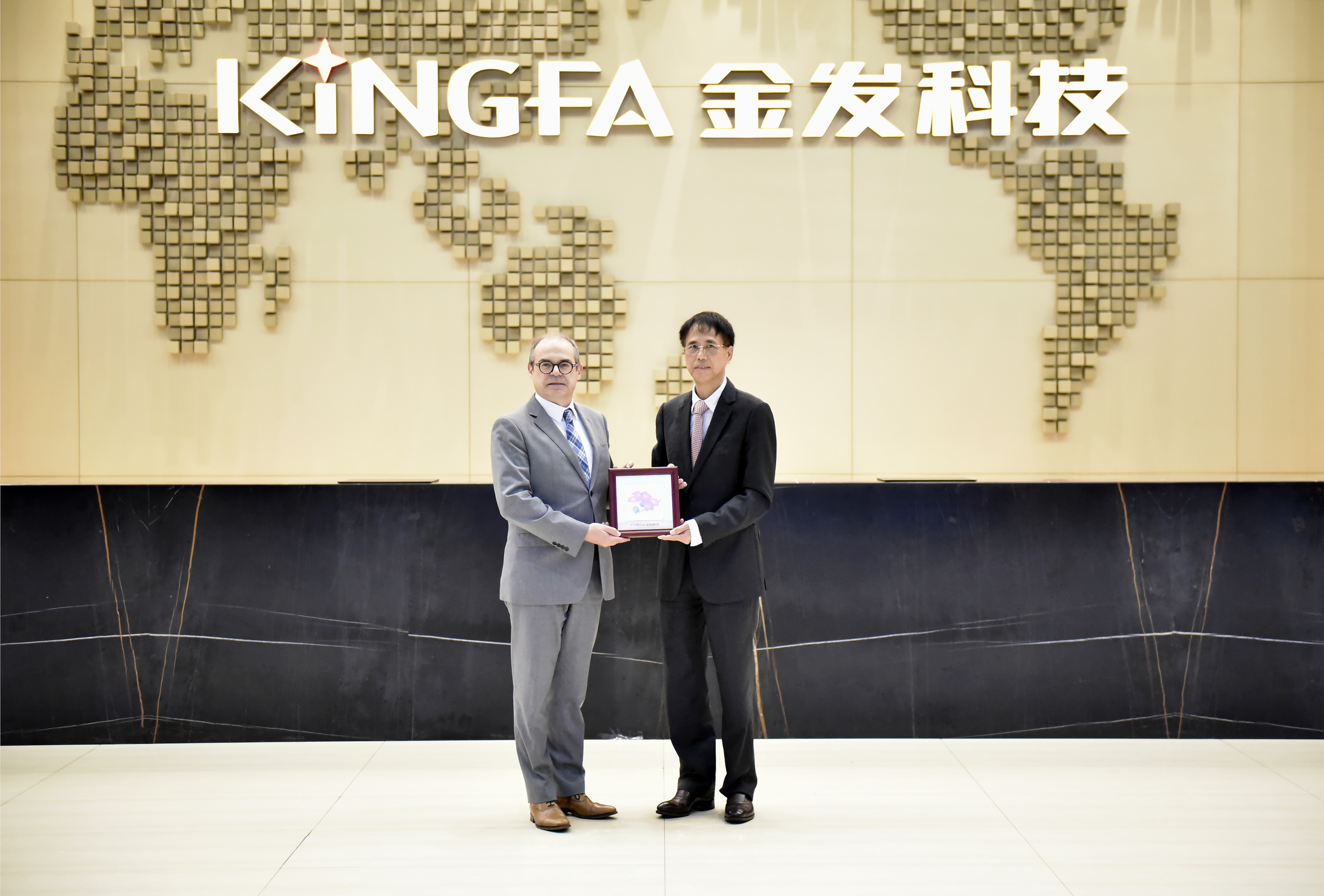 General Manager Li Nanjing presented a gift to Consul General Sylvain Fourriere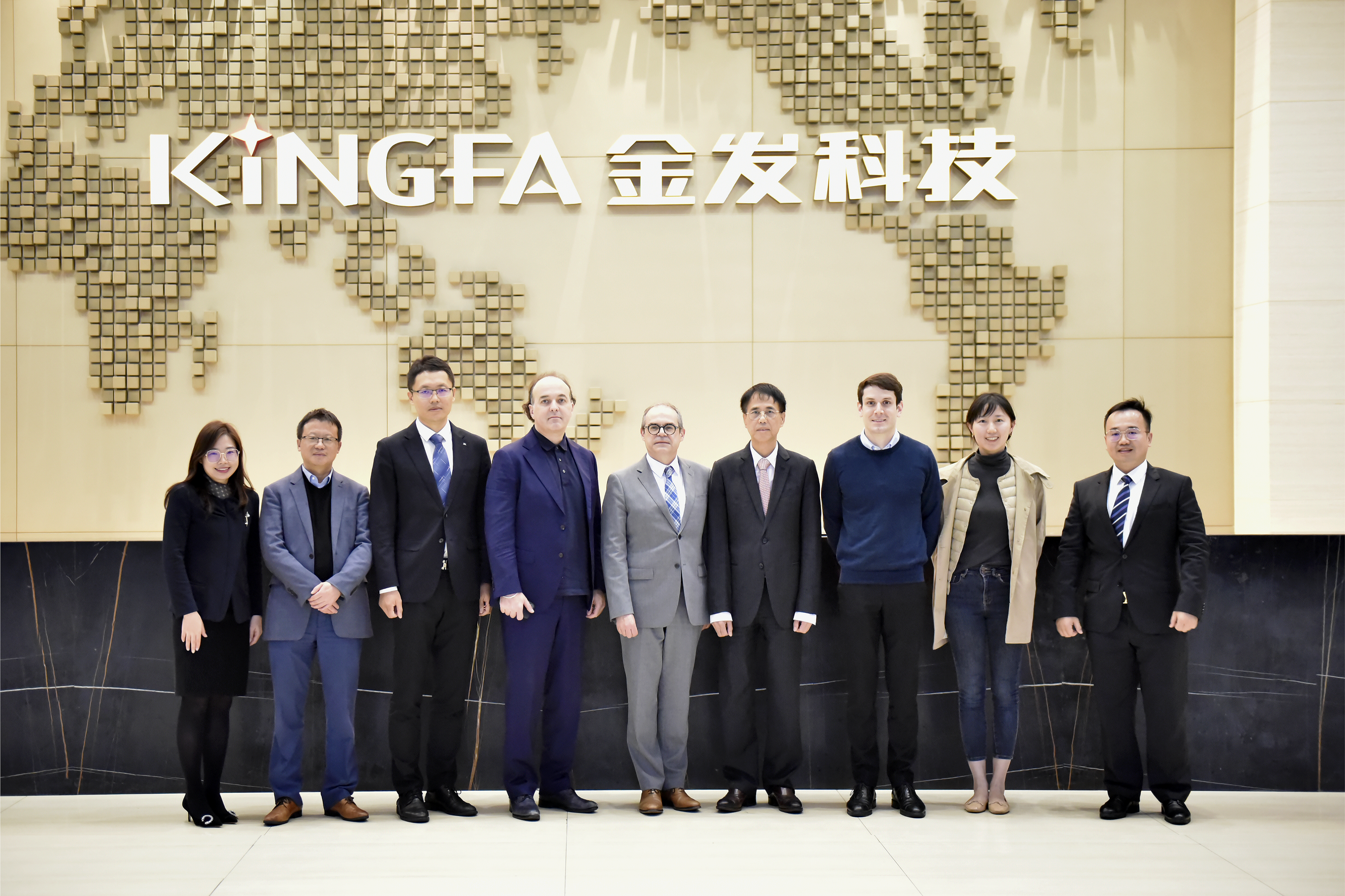 Group photo
Consul General Sylvain Fourriere visited the Analysis and Testing Center of Kingfa